Contact us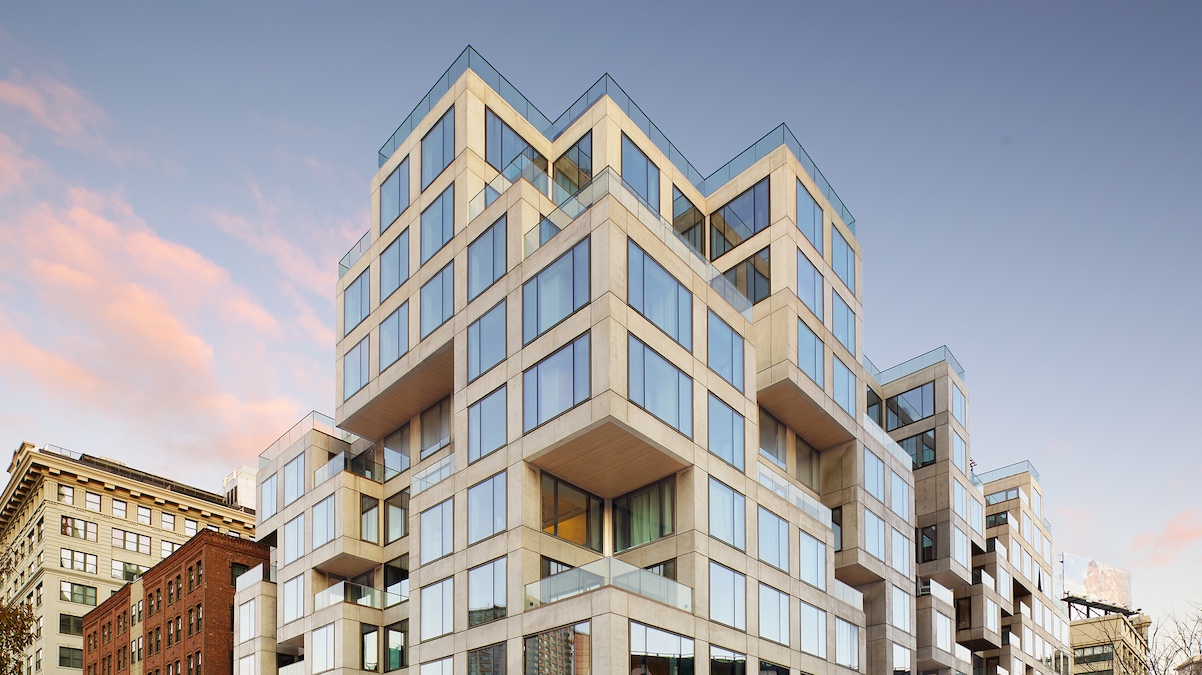 New Luxury Condominiums for Sale in Brooklyn
Move-in Immediately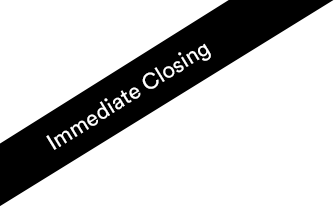 98 Front: New Condominiums for Sale in Brooklyn
Discover what it means to live at 98 Front, a collection of luxury condominium residences in DUMBO, the entrepreneurial heart of Brooklyn. Designed by award-winning, visionary architecture firm ODA, our unique collection of modern DUMBO condos reflects the innovative spirit that surrounds it. Perfectly situated between Front & York streets, 98 Front is LEED-certified and environmentally-friendly. Our residences are just the start of the inspired life you'll live here.

Look inside the stunning concrete sculpture that is 98 Front and find thoughtful details throughout that invoke a sense of serenity and community. Start at home: unlock your apartment at 98 Front and enter an oasis of minimalist design that maximizes the pleasures of living. Natural blonde wood accents Italian cabinetry to create clean lines from the bathroom to the bedroom, while Corian countertops and backsplashes continue to elevate aesthetics in the kitchen. Outfitted with top-of-the-line Bosch appliances, 98 Front's luxury Brooklyn condos are created to streamline your life. Large windows, high ceilings, and superior finishing touches add to the beauty of the residences at 98 Front.

Step out of 98 Front and experience DUMBO's uniquely innovative and entrepreneurial culture. Known for its industrious history, DUMBO is renowned today as the home to progressive start-ups and art houses alike: find the offices of creative stakeholders like Etsy, Big Spaceship, and Red Antler just blocks away from our doorstep. When you live at 98 Front, you'll be part of this visionary community. Start your day at WeWork before taking a midday break to grab lunch at Grimaldi's or Sweetgreen and catching the subway to downtown Manhattan for an afternoon meeting. Stretch your legs and find focus with a quick run, past Jane's Carousel in Brooklyn Bridge Park and across the Brooklyn Bridge. Then spend your evening soaking up art and music with shows at Usagi Gallery and St. Ann's Warehouse before dining with friends on the waterfront. Return home to restore your creative juices and get a fresh start in the morning. Let 98 Front be the launch pad for your innovation.

Explore our studio, one-bedroom, two-bedroom, three-bedroom, and four-bedroom luxury condominium residences and you won't just own a slice of New York City– you'll be part of a flourishing Brooklyn community. Inspiration is endless in DUMBO. 98 Front is in the heart of it.